We're thrilled to announce that the Free Get Exchange Rates API has now been integrated into the currencylayer API.
To continue using our free API you can sign up here!
Free Exchange Rate API

As you might have noticed, the free Get Exchange Rates API is no longer available on this site. In order to offer you a free, more reliable and accurate service it has been integrated into the currencylayer API, which provides real-time exchange rates for 168 world currencies, paired with a large number of features and customization options.
Start using the API
It's free!
About the new API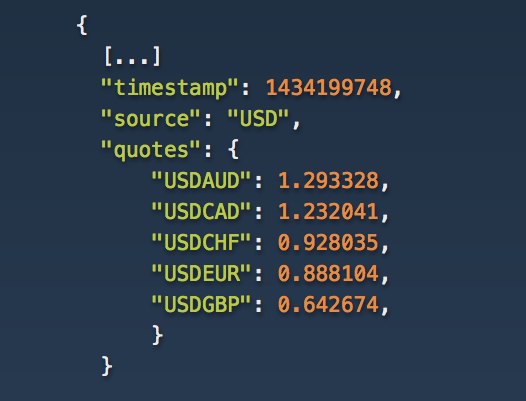 currencylayer JSON API
Free for 1,000 monthly API Calls
168 World Currencies
Refreshed every 60 minutes, 10 minutes or 60 seconds
HTTPS Encryption
Currency Conversion, Source Currency Switching, and much more...
News
13/Jun/2015
Get Exchange Rates has become a part of the currencylayer API and our free exchange rates API is now available at currencylayer.com/product, with a full stack of new features and more reliable und up-to-date data!